We need another hero now.
murderbymedia3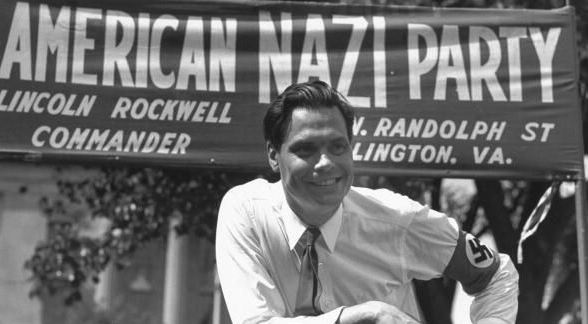 Ten thousand incensed Jews swarmed into New York City's Central Park where the man they hated most planned to speak in the "free forum area."
The huge mob was swollen with overwrought people loudly screaming for his blood. They brandished lead pipes and pieces of broken pavement in the best Old Testament traditions of free speech. No one really expected him to show up in the face of such demented numbers, so the frothing Chosen turned the event into an anti-Nazi celebration.
They clapped and sang "Havanaglia" and performed round-dances in the street. But at the height of their vengeful hysteria, at the appointed time, a big man standing tall and alone in the very midst of the insane rabble threw off his long, concealing overcoat. As if by black magic, Rockwell appeared in full Stormtrooper uniform in the eye of an emotional hurricane, surrounded by enemies too stunned to…
View original post 1,149 more words