murderbymedia3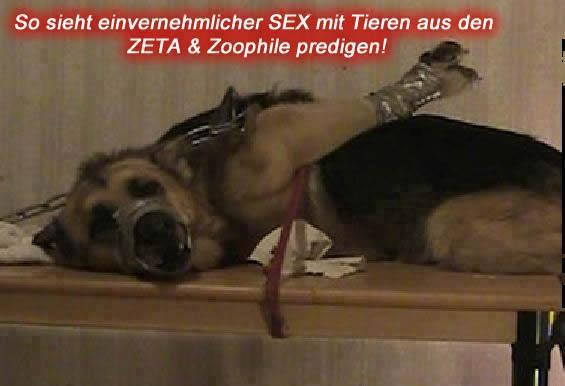 Bestiality brothels are spreading through Germany thanks to a law that makes sex with animals legal, a livestock protection officer has warned.
Madeleine Martin told the Frankfurter Rundschau that current laws were not protecting animals from predatory zoophiles who are increasingly able to turn to bestiality as a 'lifestyle choice'. She highlighted one case where a farmer in the Gross-Gerau region of southwest Germany, noticed his once friendly flock of sheep were beginning to shy away from human contact.
'There are now animal brothels in Germany,' Martin told the paper, adding that people were playing down the issue by by describing it as a 'lifestyle choice'.
Armed with a host of similar case studies, Ms Martin is now calling for the government to categorically ban bestiality across the country.
Last November German authorities said they were planning to reinstate an old law forbidding sex with animals after a sharp rise…
View original post 192 more words